Quorn vs. Beyond Meat (Similarities and Differences Explained)
Quorn has been a popular plant-based meat alternative, initially founded in 1985, while Beyond Meat is part of a new generation of vegan meat alternatives popularized on social media.
But is this the only difference? What are the other differences between Quorn vs. Beyond Meat? And what do they have in common?
Let's explore both between these two vegan meat alternatives.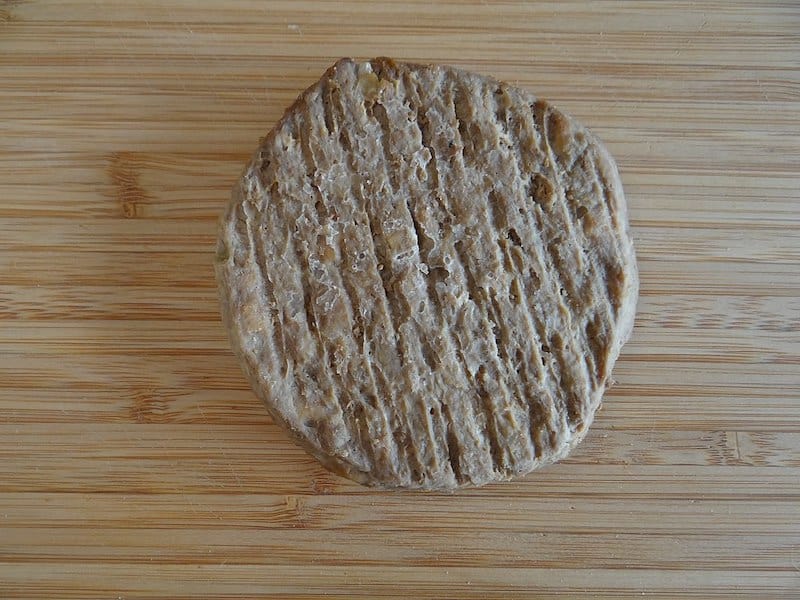 What is Quorn?
Quorn is a meat substitute invented in the UK in the 1980s.
Quorn is typically sold in frozen or chilled ready-to-cook forms or as part of pre-packaged vegetarian foods, including pizza, cottage pie, and more.
It's available in 14 countries, primarily in Europe.
Quorn is made from a fungus-derived mycoprotein high in plant-based proteins.
Quorn initially used egg whites as a binder, which made it a vegetarian product.
Today, Quorn is also available as a vegan product that uses potato starch as a binder.
What is Beyond Meat?
Beyond Meat is a plant-based meat substitute, compared to the likes of Quorn, Morningstar Farms, and Gardein, invented in the US and launched in 2012.
The company makes meat alternatives in the form of frozen and ready-to-cook patties, crumbles, and links, with products that mimic beef, pork, and chicken.
Beyond Meat is famous for making vegan products that look, cook, and taste like meat.
Beyond Meat is made primarily from pea protein, with other plant-based proteins and starches.
Beyond Beef alternatives are noted for using oils and beet juices to create beef-like juiciness and a pink interior.
What are the Similarities Between Quorn and Beyond Meat?
The key similarities between Quorn and Beyond Meat are:
Plant-Based Foods
Both Quorn and Beyond Meat offer plant-based foods suitable for vegetarians.
High in Complete Protein
The mycoprotein in Quorn and the pea and rice proteins in Beyond Meat are complete proteins, containing all 9 essential amino acids.
Many vegetarians and vegans need to pay attention to whether their diets contain complete proteins, and both brands cover your needs.
Alternative Meats
Quorn and Beyond Meat offer products that look, taste, and cook like meat.
They are a good option for people who want to replace their favorite meat-based foods and recipes with plant-based alternatives.
Convenient to Use
Quorn and Beyond Meat offer conveniently frozen foods and easy to portion and prepare without special effort or equipment.
What are the Differences Between Quorn and Beyond Meat?
Despite all these similarities, there are some key differences between Quorn and Beyond Meat.
Here are the most important differences between these brands:
Vegan
Beyond Meat is vegan, with no animal products.
Quorn products often use egg whites to bind and shape their foods.
Quorn has some vegan options and is expanding its line of vegan foods, but vegans will need to check their labels to ensure the products are vegan.
"Chicken" vs. "Beef"
Quorn specializes in alternative "chicken," with a wide range of vegetarian ChiQin cutlets, fillets, wings, and pieces.
Beyond Meat specializes in alternative "beef" and is famous for its meatless burger patties.
Prepared Foods
Beyond Meat has a range of alternatives to beef and pork, with burgers, meatballs, sausages, and crumbles.
Likewise, Quorn has a range of alternatives to chicken, with cutlets, fillets, and pieces.
Quorn also has ready-made meals like frozen meatless lasagna, and some ready-to-eat choices, while Beyond Meat products always need to be cooked.
Summary Table: Quorn vs. Beyond Meat
| | | |
| --- | --- | --- |
| | Quorn | Beyond Meat |
| Plant-based Foods | Y | Y |
| Complete Protein | Y | Y |
| Meatless Meats | Y | Y |
| Frozen Foods | Y | Y |
| Vegan | A few products | Y |
| Specializes in Alternative Chicken Products | Y | N |
| Specializes in Alternative Beef Products | N | Y |
| Offers Prepared Foods | Y | N |
The most significant difference between Quorn and Beyond Meat is that Beyond Meat set out to specifically create a vegan burger that looks, tastes, and has the same texture as beef.
Beyond Burgers are famous for their ability to replicate beef burgers and satisfy the same appetite.
Meanwhile, Quorn was designed as a plant-based high protein food, and their mycoprotein, when formed and shaped with binders, naturally has a texture closer to chicken.
So Quorn has developed a more comprehensive range of foods that mimic the flavor and texture of chicken, while Beyond Meat has developed a product line that mimics beef and pork.
In Summary
Due to the pressure of competition, both companies are adapting.
Beyond Meat recently introduced a vegan chicken tenders product, while Quorn has recently introduced a ground beef alternative.
But it's likely that both brands will lean into their different strengths and maintain their divergent product lines.
Quorn and Beyond Meat offer excellent quality and flavor in their plant-based foods.
Because their product lines are so different, it's possible that consumers won't have to choose and may opt for a Beyond Burger one day and Quorn ChiQin on another day.
Both companies offer complete proteins, meeting our essential dietary needs, and Quorn is adding more vegan options, especially in the United States.
Vegetarians and vegans can soon enjoy their choice of Beyond's famous beef and burgers and Quorn's delicious meatless chicken meals.