Where Is Jimmy Dean Sausage Made? (Answered!)
A great man once said, "Sausage is a great deal like life. You get out of it about what you put in." That man, of course, was Jimmy Dean.
Jimmy Dean was a successful country singer, actor, and businessman who had no idea that his sausage company would one day become American's favorite.
However, the location of his sausage plant has moved quite a few times, which might be why there is confusion about where his sausages are made.
Initially, he started in his hometown – Plainview, Texas. He then moved to Florida, and from there, to Tennessee, where production remains today.
So where is Jimmy Dean sausage made? Here, I'll answer this question with information about how the company started and its current position.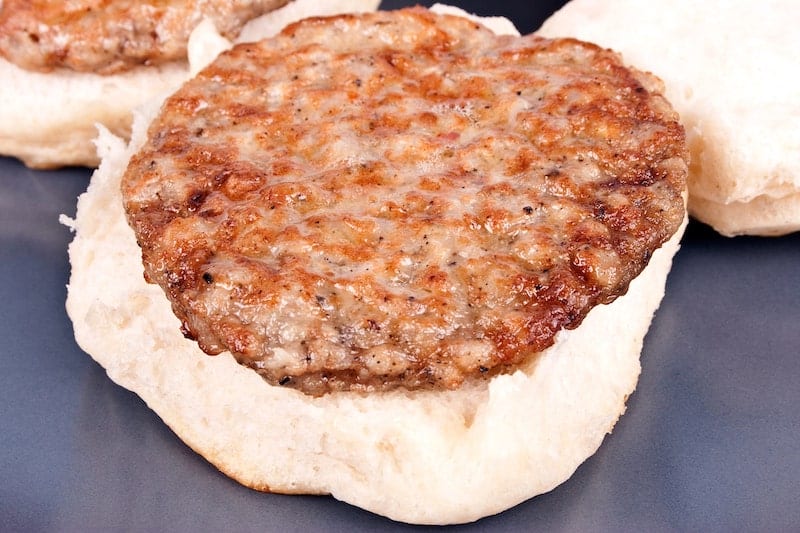 Where Is Jimmy Dean Sausage Manufactured?
Jimmy Dean opened his first sausage plant in 1969 in Plainview, Texas. At the time, he had no idea that he'd end up creating America's favorite sausage.
All Jimmy Dean's products were later transferred to the Sara Lee Foods manufacturing facility in Newbern, Tennessee.
Is Jimmy Dean Sausage Available in Canada?
Yes, the Jimmy Dean range of cooked sausage, links, and patties are available across Canada and the United States.
Does Jimmy Dean Make Their Own Sausage?
Yes. Manufacturing takes place in Newbern, Tennessee.
Where Does Jimmy Dean Sausage Come From?
Fortunately for us, Jimmy Dean was enjoying a sausage and egg breakfast at a diner one day when he bit into a piece of gristle "the size of Texas."
He then said to his brother, "You know, there's got to be room in this country for a good quality sausage!" and from that, Jimmy Dean Sausage was born.
Humble Beginnings
Dean invested in a hog farm with his cousin that they named the "Jimmy Dean Pig Parlor."
However, he lost money at the time due to the failing meat market. So, he decided to create his own demand and used his freestyling, singing, and talking talents to create captivating adverts.
From there, his sausages rapidly grew in popularity.
In 1972, three years after opening his first sausage plant in Plainview, Texas, he moved the plant to Osceola, Florida. However, he kept the administration of the company in Texas.
He had built a reputation on high quality, and the Jimmy Dean Meat Company quickly became a nationwide producer of premium quality pork sausage.
Products
Jimmy Dean Sausages were once available only as links or square patties in extra mild, regular, and hot flavors. Today, the product line has expanded to include:
Bites
Breakfast bites are filled with their signature sausage, cheese, and eggs.
Breakfast casserole bites are flavored with their homemade breakfast casserole.
Loaded sausage bites offer a meatier flavor with more protein.
Morning combos are a bite-size meal made from Jimmy Dean's selection of favorite breakfast foods.
Omelet Minis
Whole eggs baked with cheese and sausage.
Breakfast Burritos
A burrito crammed with premium Jimmy Dean meat, cheese, and eggs.
Biscuit Roll-Ups
A rolled-up flaky biscuit made from protein, eggs, and cheese.
Bacon
Jimmy Dean bacon comes in both raw and pre-cooked varieties.
Fully Cooked Sausage
The fully cooked sausage includes Dean's signature flavors using fresh premium pork. They can be enjoyed anytime, day or night.
Sandwiches
A warm croissant, biscuit, or muffin stuffed with premium ingredients and tasty meat.
Bowls
For those who love breakfast for dinner: a frozen breakfast bowl offering up to 26g of protein, including eggs and cheese.
Sara Lee Foods Acquisition
In 1984, the Sara Lee Corporation (a Fortune 100 company) bought the Jimmy Dean Meat Company for $80 million.
For 30 years, Dean continued as the company spokesman, but the new corporate parent began phasing him out of any management responsibilities.
Dean explained that in 2004 he was dropped entirely as the spokesman because he was "too old."
Tyson Foods Acquisition
In 2014, Sara Lee Foods and Hillshire Farm were bought by Tyson Foods.
They won a bidding war against Pilgrim's Pride and agreed to purchase Sara Lee and Ball Park hot dogs for $8.5 billion.
Today, the Jimmy Dean brand is worth around $1.8 billion and has a massive portfolio offering more than 170 breakfast items.
Is Jimmy Dean From Jimmy Dean Sausage Still Alive?
On June 13th, 2010, Jimmy Dean passed away at his home in Varina, Virginia.
His wife Donna was there with him. He was 81 years old and died of natural causes.
Donna told The Associated Press that it was an unexpected death as his health was OK. She remembers leaving the room while he was watching TV and eating, and when she returned, he was unresponsive.
He had a successful country music career and had an active part in mainstreaming the genre. Today, it's ranked as the most popular music genre in the United States.
He also had a successful acting career, starring in hit films such as "Diamonds are Forever."
At the time of his death in 2010, he had a net worth of $50 million. His estate was estimated to be worth even more than that.
Who Owns Jimmy Dean Sausage?
Tyson Foods is the current owner of the Jimmy Dean sausage brand.
The multinational corporation is the world's second-largest pork, chicken, and beef processor after JBS Foods.
Annually, they export the highest volume of beef from the United States.
In Summary
Jimmy Dean is deemed a legend for many reasons, including his country music, charming TV personality, and his way with words.
After biting into a large piece of sausage gristle one day, he decided there was room on the market for a premium sausage. Thus, he created the number one breakfast sausage and sandwiches brand in America and was nicknamed the "Sausage King."
In 1969, production began when he invested in his first sausage plant in Plainview, Texas. He eventually relocated the plant to Osceola, Florida, and then to Newbern, Tennessee.
In 1984, the Jimmy Dean Meat company was bought by Sara Lee Foods, then Tyson Foods bought Sara Lee in 2014 and are the current owners.